IBU welcomes OGRO GmbH as a new member

As the year draws to a close, membership in the Institut Bauen und Umwelt (IBU) will cross the 200-mark line. The most recent member is the traditional company OGRO GmbH.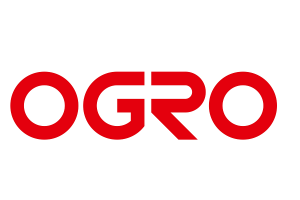 For more than 150 years, the name OGRO has been associated with specially-designed and durable door handles and fittings. At the company's manufacturing site in Velbert, situated in Germany's Lower Rhine region, production primarily revolves around door handles, door hinges, and pull handles. Alongside classics, such as gothic-style fittings patterned after designs by renowned designers and architects, including Bauhaus student Wilhelm Wagenfeld, ORGO also manufactures products for custom-tailored applications
ORGO: Committed to Sustainability and Transparency
Sustainability and environmental awareness have long been a part of ORGO's corporate philosophy – and these concepts are also reflected in the company's everyday operations. Materials supply has thus been streamlined, with a commitment to partnerships with regional suppliers, thus reducing the environmental impact of transport operations to an absolute minimum. When it comes to product design and optimisation, durability is key, making the products' life-cycles far longer than what is required by standards. Products that are part of a decommissioning can be reused and can re-enter raw materials production. To meet the company's self-imposed high quality and sustainability standards, targeted management systems have been implemented, which are subject to regular external audits. ORGO not only holds the ISO 9001 Certificate of Quality Management, but is also an environmentally-certified company in accordance with the international ISO 14001 standard.
Udo Bisterfeld, Head of Research & Development, describes the great advantage of using EPDs: "For many years, we have been working to optimise the use of materials and energy in manufacturing our fittings. EPDs allow us to document the resources and production processes that we use". COO Ludger Kötter explains why the company opted for the use of EPDs and for membership in the IBU: "We don't believe that it goes far enough to focus only on instructions for product use or on technical factors related to its use, since the environmental impact of a product can only be evaluated in the context of its entire life cycle, from raw materials production all the way to recycling". Another important consideration for the company was the fact that, by becoming an IBU member, they have joined forces with an EPD programme operator who is recognised not only within Germany, but internationally as well, and meets with corresponding acceptance in Germany and abroad.