greenBUILDING – Fachverlag Schiele & Schön
Address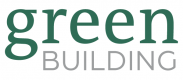 Markgrafenstr. 11
10969 Berlin
Contact
Viola Heinrich, manager
Tel.:  +49 30 25 37 52 29
Fax: +49 30 25 37 52 88
heinrich@schiele-schoen.de
www.schiele-schoen.de
Supporting Member since 2016
about the Member:
In January 2016, with the addition of the publishing house, Fachverlag Schiele & Schön, the IBU was able to welcome a second supporting member into the association.
Managing Director Harald Rauh expressed his pleasure about becoming a member of the association and the even closer cooperation between the publishing house and the IBU in the future: 'I am very happy to have been accepted into the IBU community. We started to become interested in sustainable building and living about 8 years ago. Shortly thereafter, we founded greenbuilding in order to be able to address this topic, as well as the rapid development within the sector, as a publishing house. In the meantime, our magazine has progressed very well – just as the IBU is becoming ever larger and more relevant. I hope that in the future we can present information and provide leadership together on the vital topic of sustainability'.

The Fachverlag Schiele und Schön is the publisher of greenbuilding and the Deutsches Ingenieurblatt, two publications with great relevance for the communications of the IBU and its members.