Styronit Doğal Yalıtım Malz. San. ve Tic. A.Ş
Address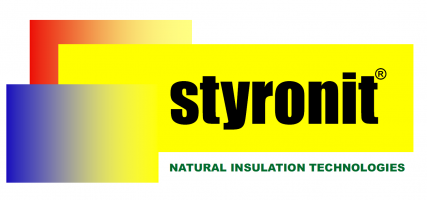 Şifa Mah. Şifa Yanyol Cad. Gülkar Depolar No:14 A/1 Blok
Tuzla İstanbul
TURKEY
Contact
Zafer Dalkılıç
Tel.: +90 216 307 50 38
Fax: +90 216 307 74 52
zdalkilic@styronit.com.tr
www.styronit.com.tr
Member since 2016
about the Member:
In March 2016 YapıEnerji Doğal Yalıtım Malzemeleri San. ve Tic. A.Ş. (Styronit) joined Institut Bauen und Umwelt (IBU). IBU is pleased to welcome the Turkish manufacturer of natural insulation material who is committed to sustainability in the construction industry.
YapıEnerji Doğal Yalıtım produce and sell acoustic and thermal mortar for floors and walls under the brand name Styronit. There are several different Styronit products, which can be used for roofs, floors, walls and facades, both at the interior and exterior. "Styronit mortar is a natural product. It can be applied for acoustic insulation as well as for thermal insulation ", explains Zafer Dalkılıç, Marketing and Sales Manager at YapıEnerji. According to the manufacturer Styronit insulation products minimize the energy consumption of buildings and – most of all –create thermal comfort. "It is our target to contribute towards developing and constructing environmentally friendly buildings ", Zafer Dalkılıç continues. This is the reason the company has joined IBU and created an Environmental Product Declaration, EPD) for their Styronit products, which IBU will now publish.
EPDs provide comprehensive information on the potential environmental impact of products. All data are based on a Life Cycle Assessment, as well as on standard DIN EN 15804, which applies to all construction products and services. Furthermore, it is the basis for EPDs that are valid Europe-wide. An independent Third Party verifies the EPD and only then will it be published. IBU is the only organization in Germany that operates an EPD programme for construction products across different industry sectors based on ISO and CEN standards. Moreover, IBU is the first programme operator in Europe to implement the guidelines of DIN EN 15804. "Publishing EPDs means that we can present the technical and ecological features of our products in a transparent way ", says Zafer Dalkılıç. Life Cycle Assessments for complete buildings have been made much easier by Rating Scheme Operators like for example LEED and BREEAM. "Sustainability plays a major role in our company ", explains Zafer Dalkılıç. "Becoming a member at IBU and creating an EPD emphasizes our commitment for sustainability.