Ponsblok Madencilik ve Yapi Elementari San. ve Tic. A.Ş
Address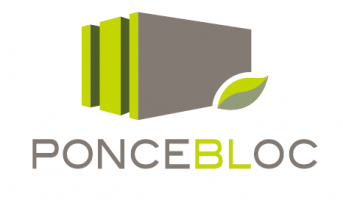 Umurbey Mh. İşçiler Cad. No: 143 Metin Akdurak İşhanı Alsancak
35230 İZMİR
TURKEY
Contact
Biray Atasalihi, Marketing Manager
Tel: +90 532 587 2610
Fax: +90 212 318 00 00
birayatasalihi@poncebloc.com.tr
www.poncebloc.com.tr
Member since 2016
about the Member:
PONCEBLOC Minery and Construction Materials Industry and Trade Inc. has been a member at Institut Bauen und Umwelt (IBU) since April 2016. IBU welcomes the Turkish manufacturer of different wall systems and is pleased to accept another company committed to fostering more sustainability in the construction industry.
"PONCEBLOC specializes in wall systems using pumice stone." explains Kemal Kahya, plant manager at PONCEBLOC. "Pumice stones allow superior thermal and sound insulation performance of buildings. Furthermore, they are long-lasting, easy to handle and 100 percent recyclable." In order to make those product features transparent, the company now creates an Environmental Product Declaration for its wall systems that will be verified and issued by IBU.
Environmental Product Declarations –EPDs –are based on the international standards ISO 14025 and EN 15804, applicable to all construction products and services. Potential environmental impacts are outlined in a factual and transparent way without evaluating them. All data are based on a life cycle assessment and will be verified by independent third parties. Therefore, EPDs are an important basis for assessing the sustainability of a building from an ecological point of view.
"As a manufacturer of natural products we take on responsibility for our environment and society", says Gökben Güven Özçiçek, Managing Director at PONCEBLOC. The company wanted to emphasize and further illustrate its commitment, and therefore decided to join IBU. "Both in Turkey and also globally EPDs are valued and recognized ",Özçiçek states. "They can be both used as a marketing tool and as the basis for certification systems like LEED and BREEAM." IBU has got around 180 member companies and associations, coming from 18 different countries. Together they have published more than 1,000 EPDs making IBU the most important EPD Programme Holder in Europe.