Mutual Recognition with the EPD programm of EPD Italy 
During the trade fair BAU 2017 in Munich, IBU has signed a new mutual recognition with the Italian EPD-Program EPD Italy in the person of Managing Director Dr. Burkhart Lehmann and IBU President Prof. Dr. Horst Bossenmayer.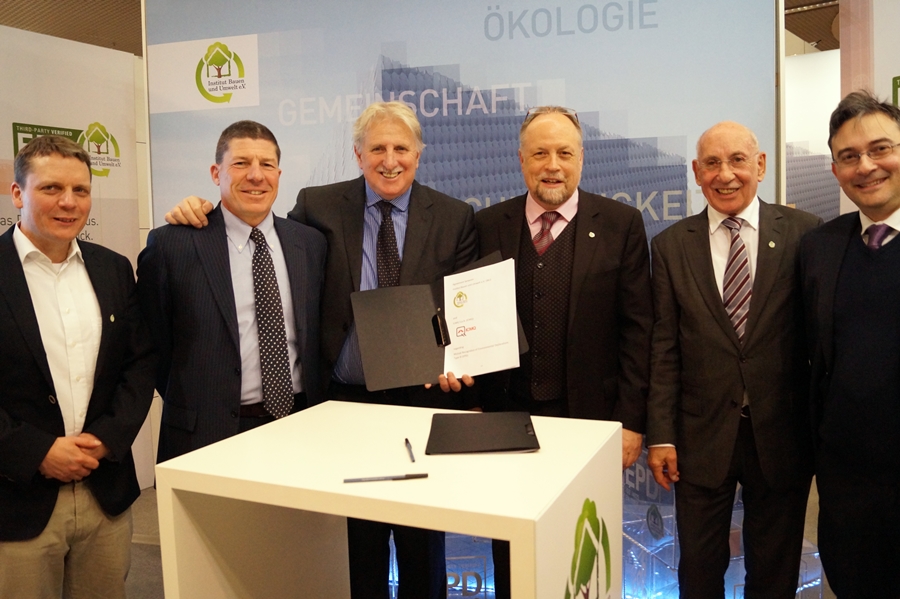 EPD Italy was represented by the President of ICMQ, Prof. Enrico Dassori, Lorenzo Orsenigo (Direttore Generale) and Ugo Pannuti (Sustainability Advisor). "In order to encourage the harmonization, a manufacturer has to be able to provide its EPD in all rating schemes in Europe. This mutual recognition is a big advantage for Italian and German Manufacturers that want to declare the environmental characteristics of their products through the Environmental Product Declaration, in Europe.", said Prof. Dassori.
Contact person for the realization of mutual recognitions: Frank Grootens