Mutual Recognition with EPD Danmark (DTI)
Signing the agreement of mutual recognition of EPD programmes with the Danish programme holder DTI (Danish Technological Institute) meant a highlight for IBU in the beginning of 2015 at the trade fair BAU.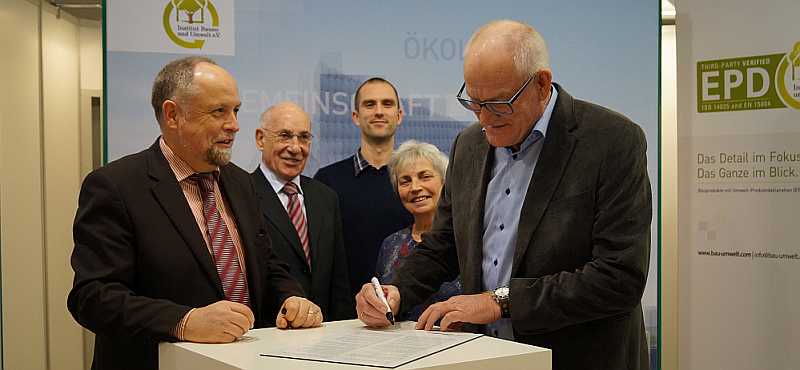 Mathias Sehested Høeg Kemner from DTI explained: "The co-operation with IBU is an important step for our declaration owners. They can now bring their EPDs to the German market, due to mutual recognition with IBU. At the same time, we are looking forward to publishing German EPDs issued by IBU here in Denmark in our "Danmark System", and thereby advancing EPDs Europe-wide".
Contact person for the realization of mutual recognitions: Frank Grootens