Schöck Bauteile GmbH
Address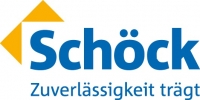 Vimbucher Straße 2
76534 Baden-Baden
Contact
Dipl.-Ing. Patricia Sulzbach, product management of insulation
Tel.: +49 7223 967 166
Fax: +49 7223 967 417
Mobile: +49 172 72 98 87 5
Patricia.Sulzbach@Schoeck.de
www.schoeck.de
Member since 2015
about the Member:
At the beginning of the year 2015 Institut Bauen und Umwelt welcomed a new enterprise, Schöck Bauteile GmbH (Schöck Construction Component Company), from the prefabricated components sector.
Schöck Bauteile GmbH is part of the Schöck Group, which operates worldwide. Its headquarters are in Baden-Baden, Germany. Back in 1962 Eberhard Schöck founded the company, which nowadays comprises 13 international sales and distribution centres worldwide, employing altogether about 650 people. Schöck focuses on developing, producing and marketing prefabricated construction components that are an important part of the structure and statics of a building. The main focus is on minimizing thermal bridges or maximizing sound insulation in a building. Schöck's flagship is the Schöck Isokorb® – a heat-insulating load-bearing element for the thermal partitioning, as for example, of free cantilever balconies. Currently, the first Environmental Product Declaration is being created for this product at IBU.
Right from the beginning, it has been the philosophy of the Schöck Group to achieve sustainability for all its products throughout their complete life cycle. This is also the motivation when new products are developed. "Over the years society has developed an awareness regarding sustainability and certification systems were implemented. Therefore, for us it is appropriate to make use of the benefits a membership at IBU brings about, as well as using its internationally recognized verification system for EPDs ", explains Martina Adams, Product Manager Thermal Insulation, at Schöck.
Schöck's environmental policy includes the obligation to operate sustainably, practise energy management responsibly and use energy in the plants efficiently. It is Schöck's objective to gradually reduce CO₂ emissions every year in relation to the added value. This is accomplished by comprehensive environmental protection measures and energy management systems, integrating all company activities and life cycles of products. In order to reach these objectives to continuously improve products and processes, programmes are developed. "Environmental Product Declarations will make those efforts transparent so that planning consultants, architects and building owners can fall back on transparent and verified values for their building certification regarding the performance of our construction products!", says Martina Adams.