NMC s.a.
Address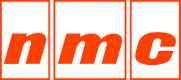 Gert-Noel-Straße
4731 Eynatten
BELGIUM
Contact
Mr. Dominique Malache,Team Leader Central Laboratory
dominique.maöache@nmc.be
www.nmc.be
Member since 2016
about the Member:
Yet another international corporation has joined forces with Institut Bauen und Umwelt. NMC is a leading international firm that specialises in the development, production, and marketing of synthetic foams.

Their product line consists of innovative, high-quality foams for application in room and façade design, insulation, industry, and packaging, as well for sports and leisure uses. Worldwide, 1,200 employees work in 21 different locations to produce ground-breaking products, which are rounded off by a high-performance service package.
The First Pipe Insulation Made from Renewable Raw Materials
"NMC Group's core business area is technical insulation for heating, plumbing, cooling, and air-conditioning installations, as well as for solar applications," explains Robert Christiaans, Applications Engineer at NMC. The innovative Belgian manufacturer has now developed a foam that is made from renewable raw materials: NMC Naturefoam®. During the production of NMC Naturefoam®, the petroleum-based polyethylene that had previously been used for raw materials is replaced by polyethylene derived from sugar cane. Climate-friendly NMC Naturefoam® is gradually being introduced into the pipe insulation product portfolio, and today, CLIMAFLEX® and EXZENTROFLEX® are the first brands of pipe insulation to have been made with NMC Naturefoam®.
"The interesting thing about the development of this product is that, by making an active contribution to climate protection, while at the same time not compromising on quality, we have actually enhanced the value of our products. Our products provide outstanding insulation, which leads to significant energy savings, and thus also contributes to the sustainability of buildings and building components," commented laboratory director Dominique Malache. In order to make the properties of these products transparent and to enable their use in a variety of building certification programs, NMC has created several EPDs for NMC Naturefoam®-based pipe insulation, which are currently being verified by the IBU.
Working Together to Battle Climate Change
In December 2015, 195 countries came together in Paris and committed to a binding global climate protection agreement. To counteract dangerous climate change, global warming must be limited to significantly less than two degrees. Everyone is called upon to heighten their efforts and to take additional steps for limiting CO2 emissions. With the introduction of renewable raw materials for pipe insulation, NMC is bolstering its sustainability efforts in Belgium. More information can be found on the company's new website.
The IBU is very pleased to welcome NMC as a new member and as a partner in ensuring increased sustainability in the building industry.